Hit with inspiration, the owner of Beechwood Metalworks sketched a plan to create a heart sculpture, based on European lock bridges, to be donated to the city of Burlington on its anniversary, Feb. 14. The one hitch to this plan was that the project was conceived in January, giving us one month to design, fabricate, finish, and install a sculpture unlike any we had done before.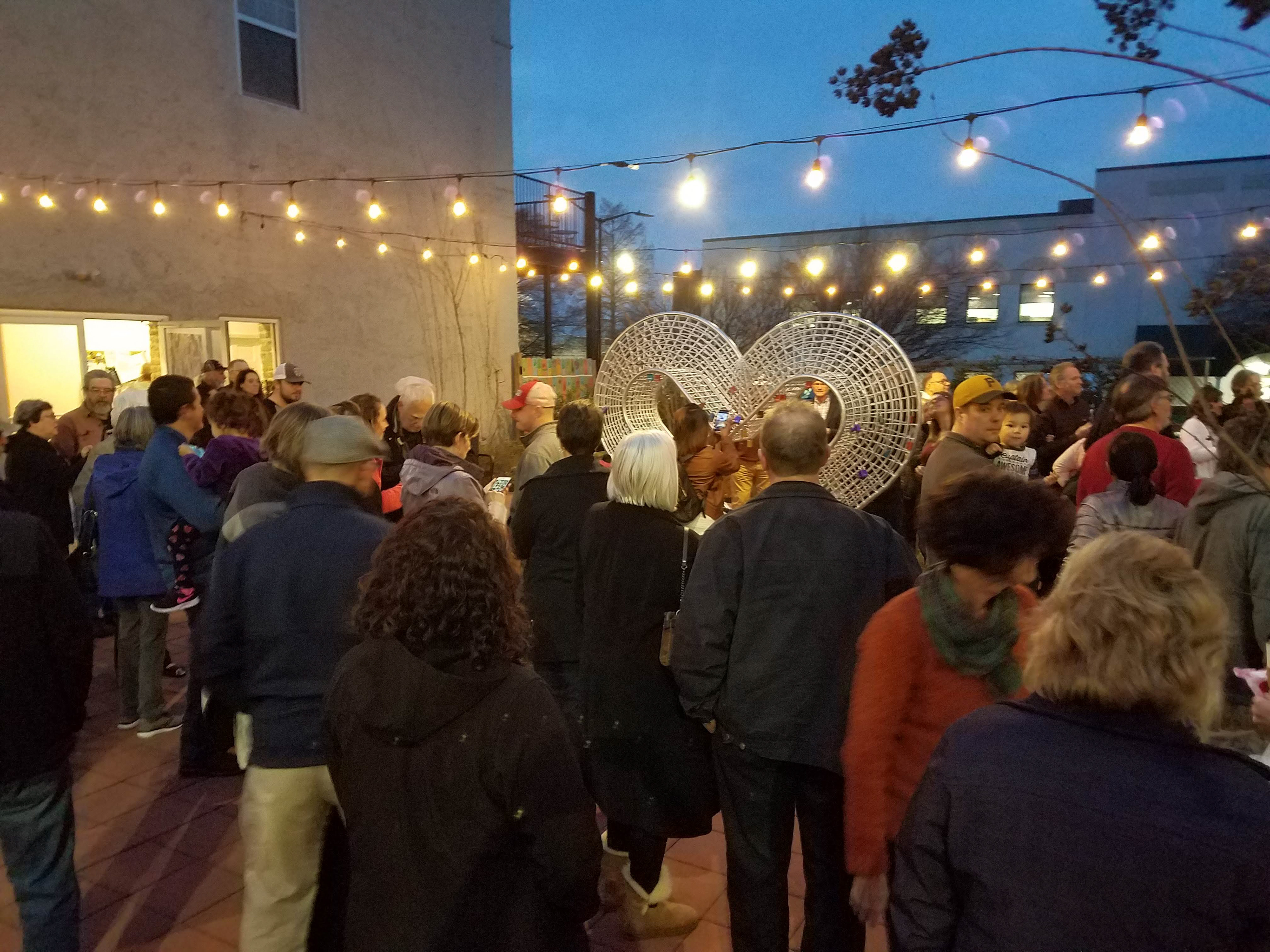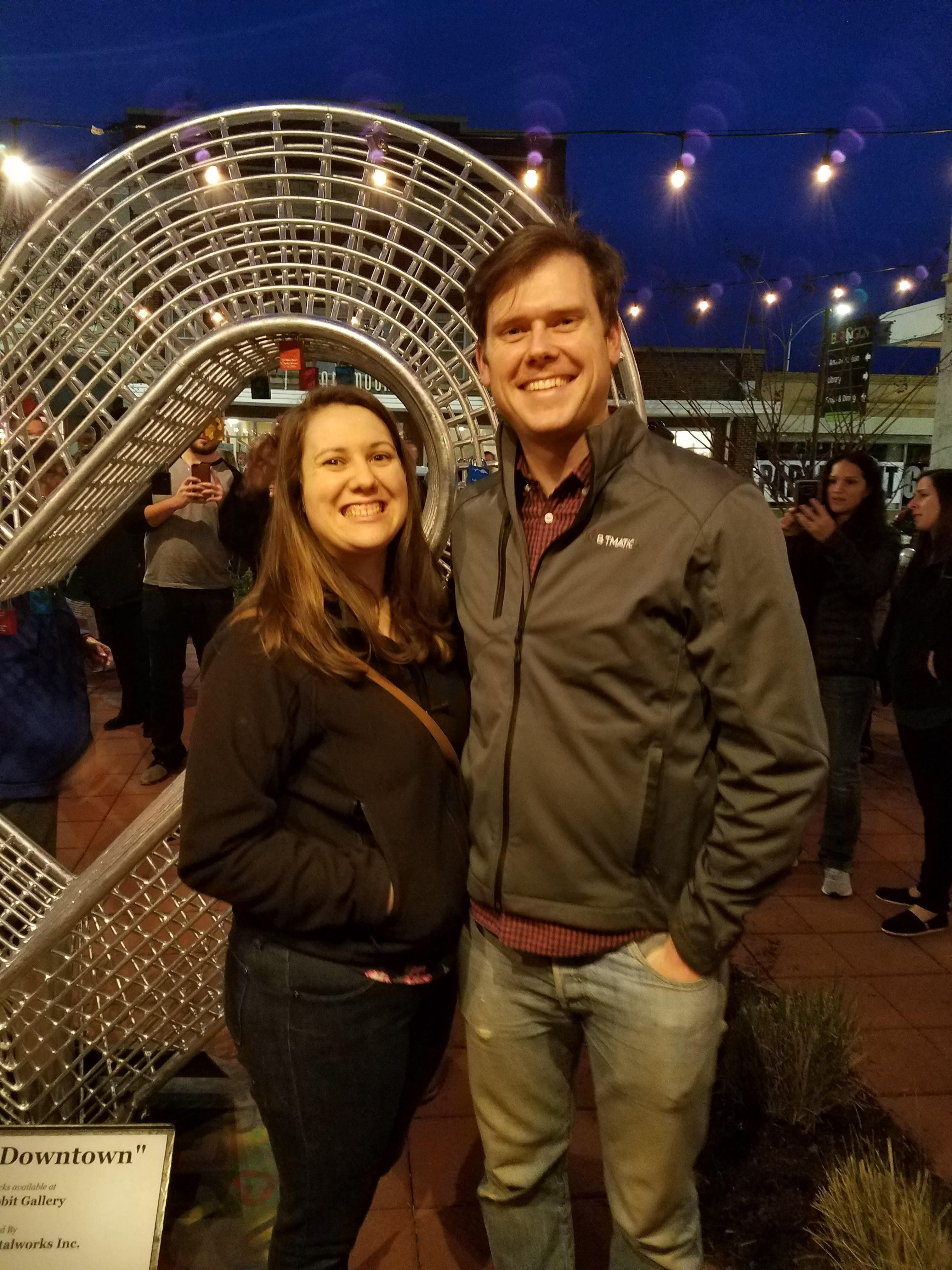 Starting with a sketch on a white board, I designed the assembly in Fusion 360. Using most of Fusion's environments I was able to make a cut list, individual layouts of bent, rolled, and welded parts, and also determine the overall weight and factor of safety for mounting the heart.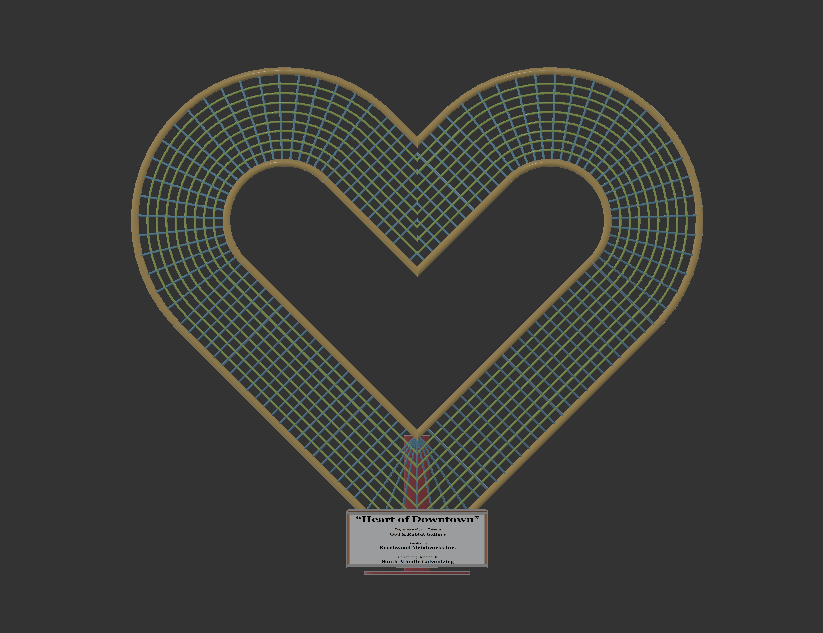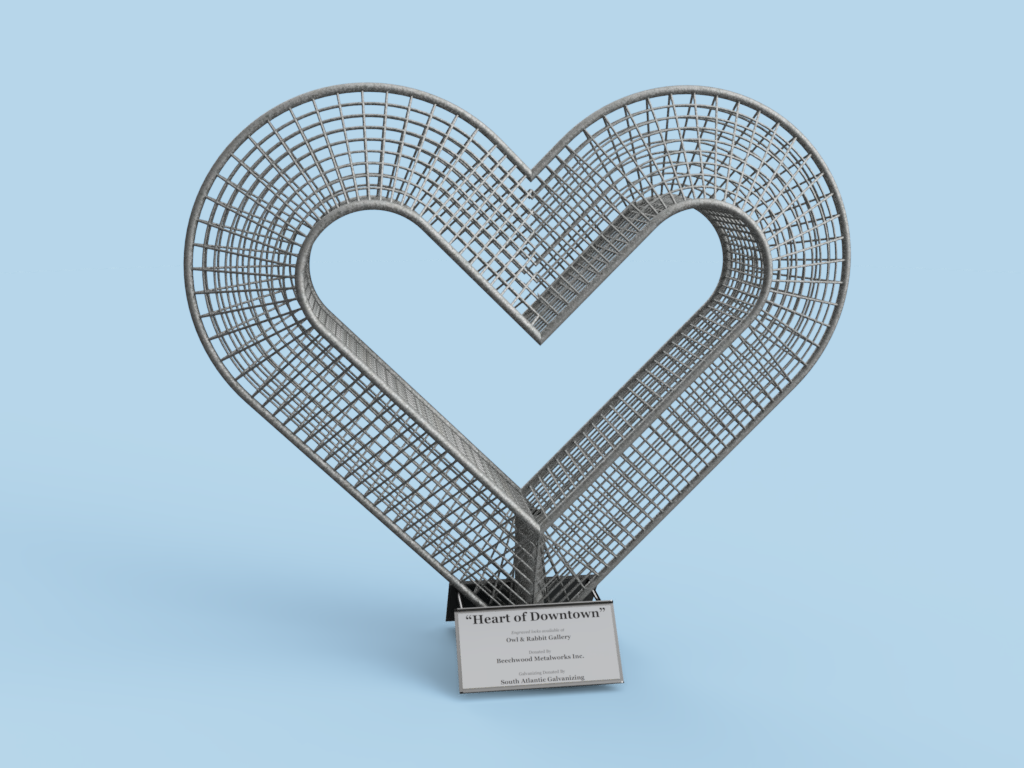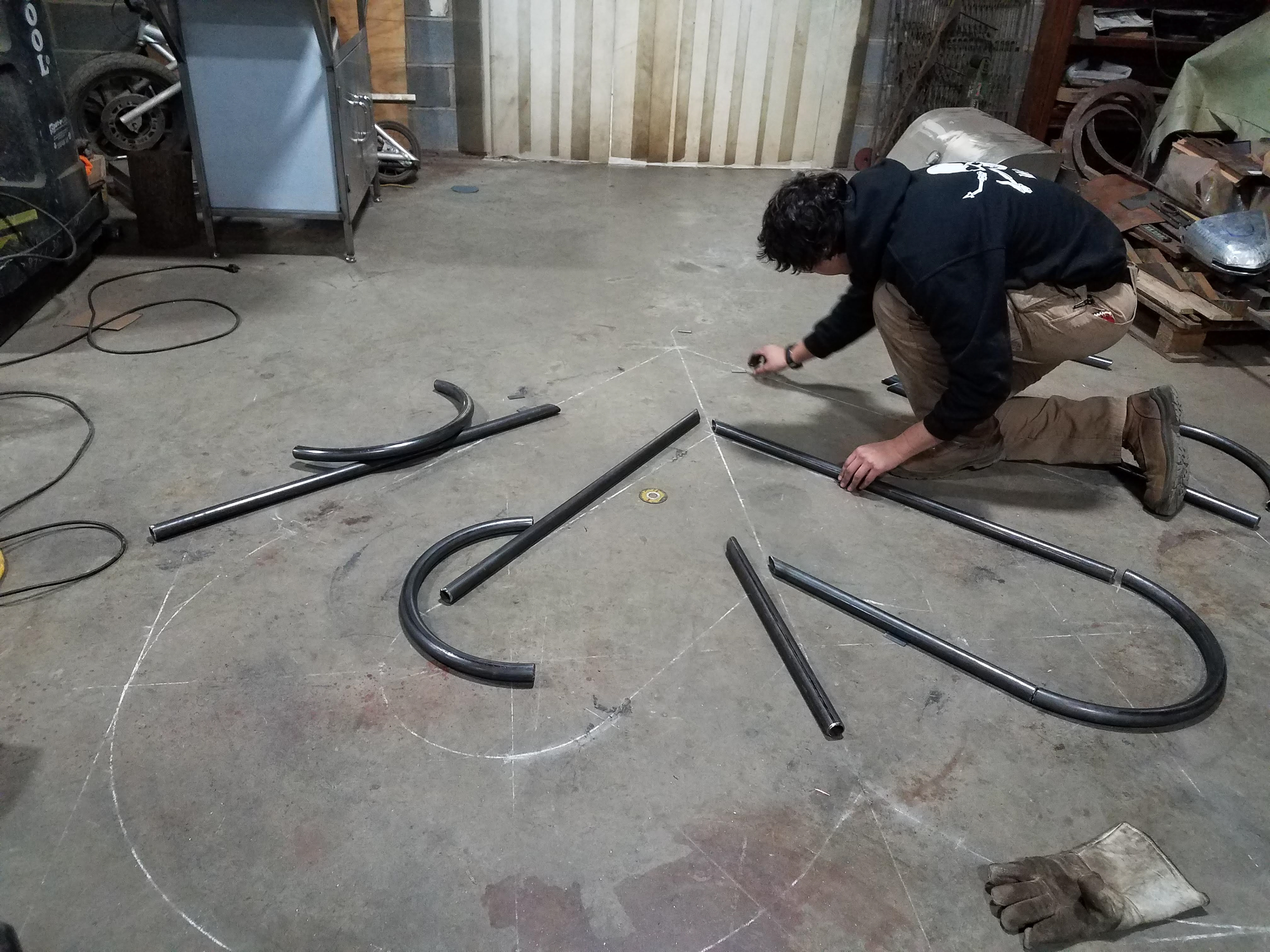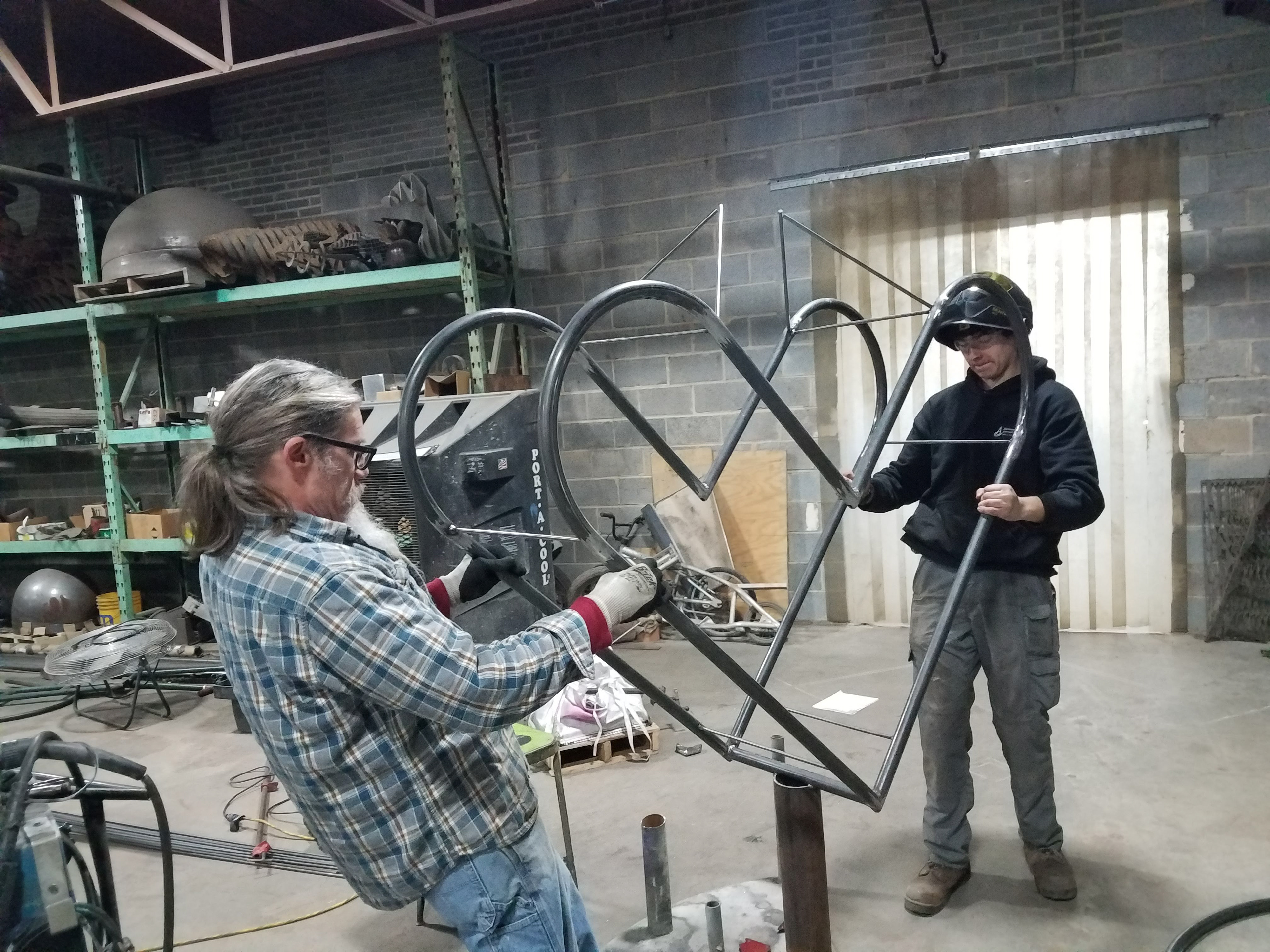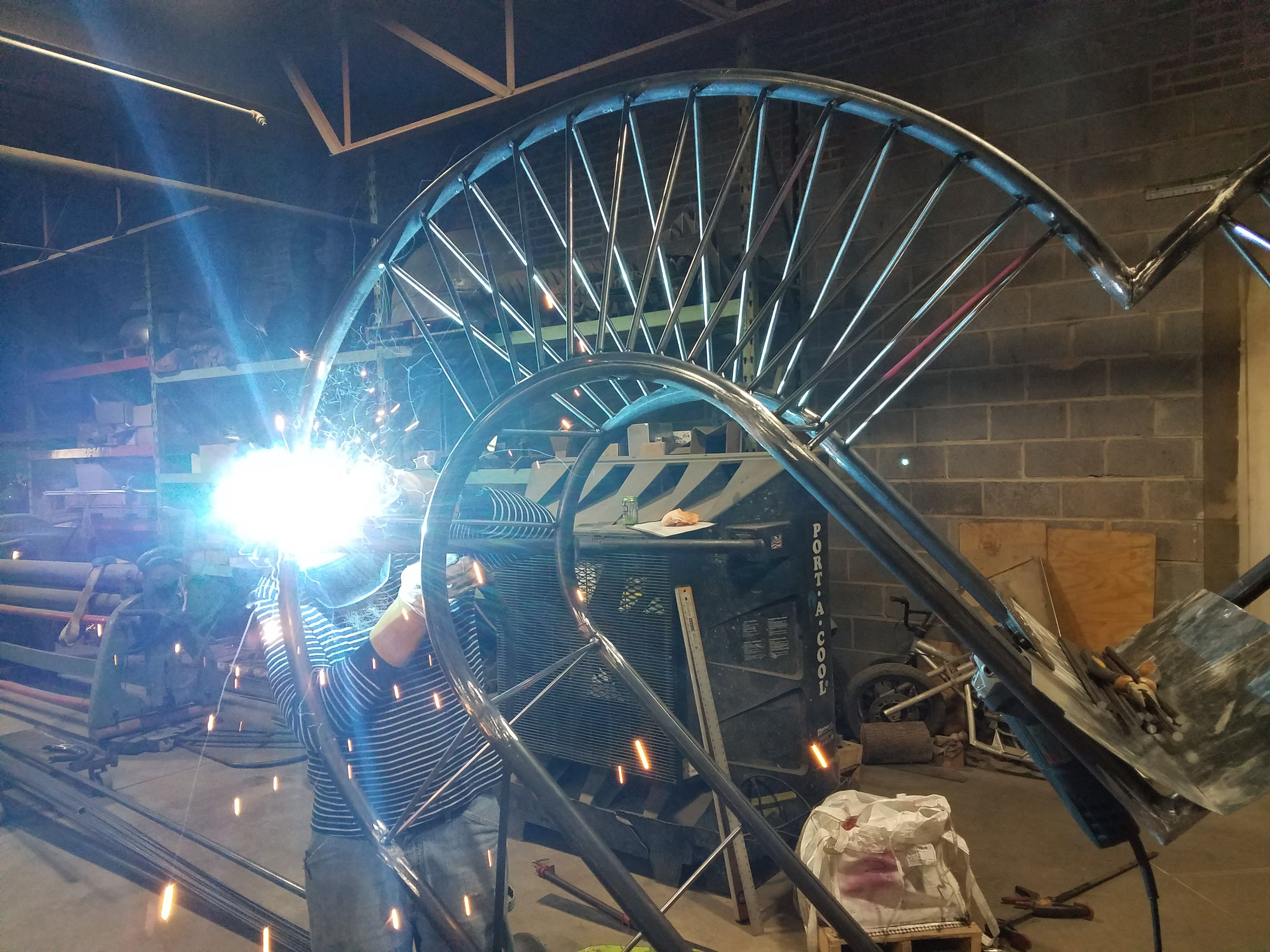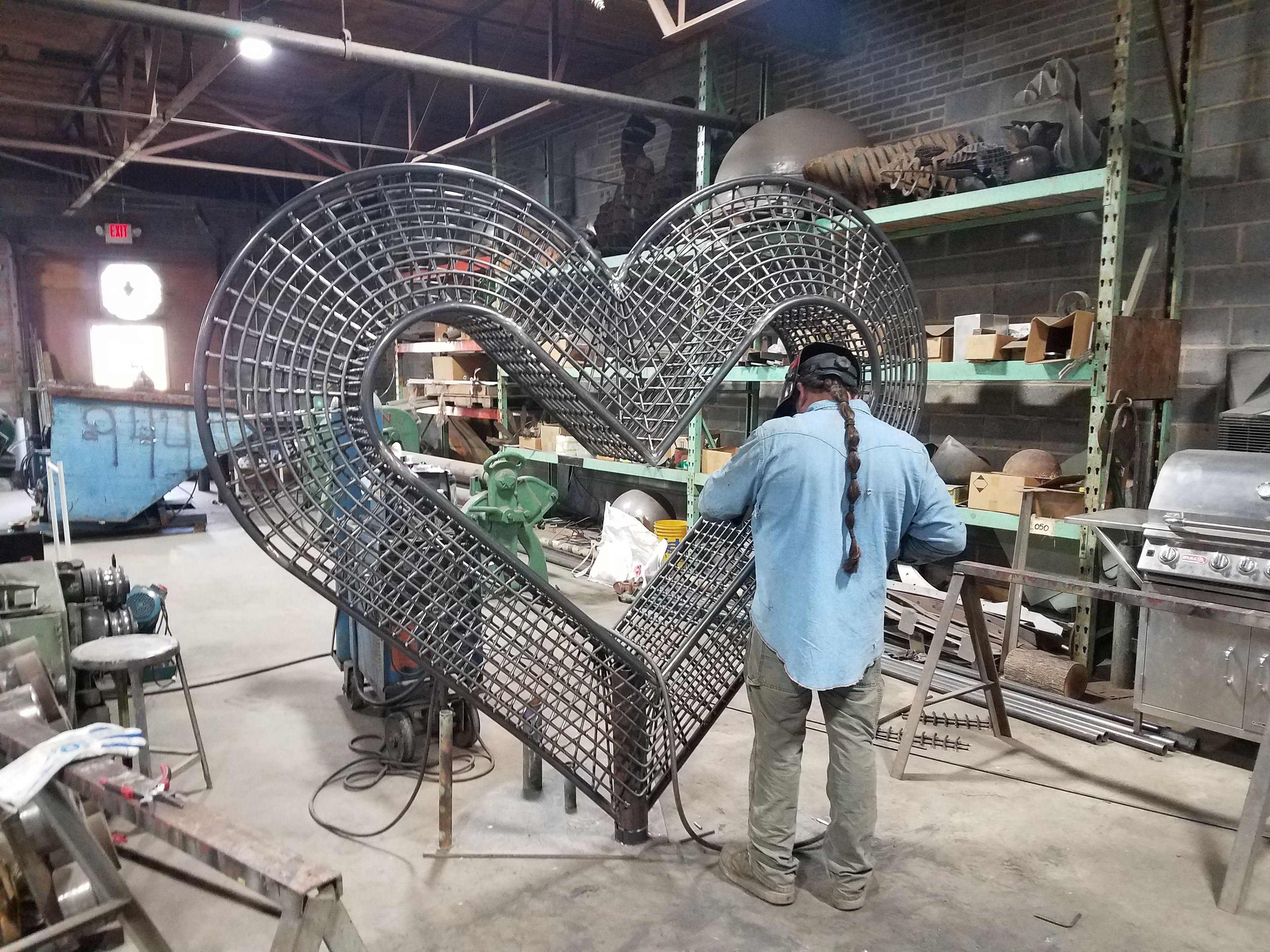 Typical with our larger projects, I got my daily dose of walking, bringing info from design to the fab department and likewise updating designs based on info from fab. We had a lot of constraints for the project, being in a public space has safety requirements, galvanizing to prevent rust requires design considerations from the get-go, and making sure the dang thing could actually accommodate and hold up to a couple thousand locks was no simple task.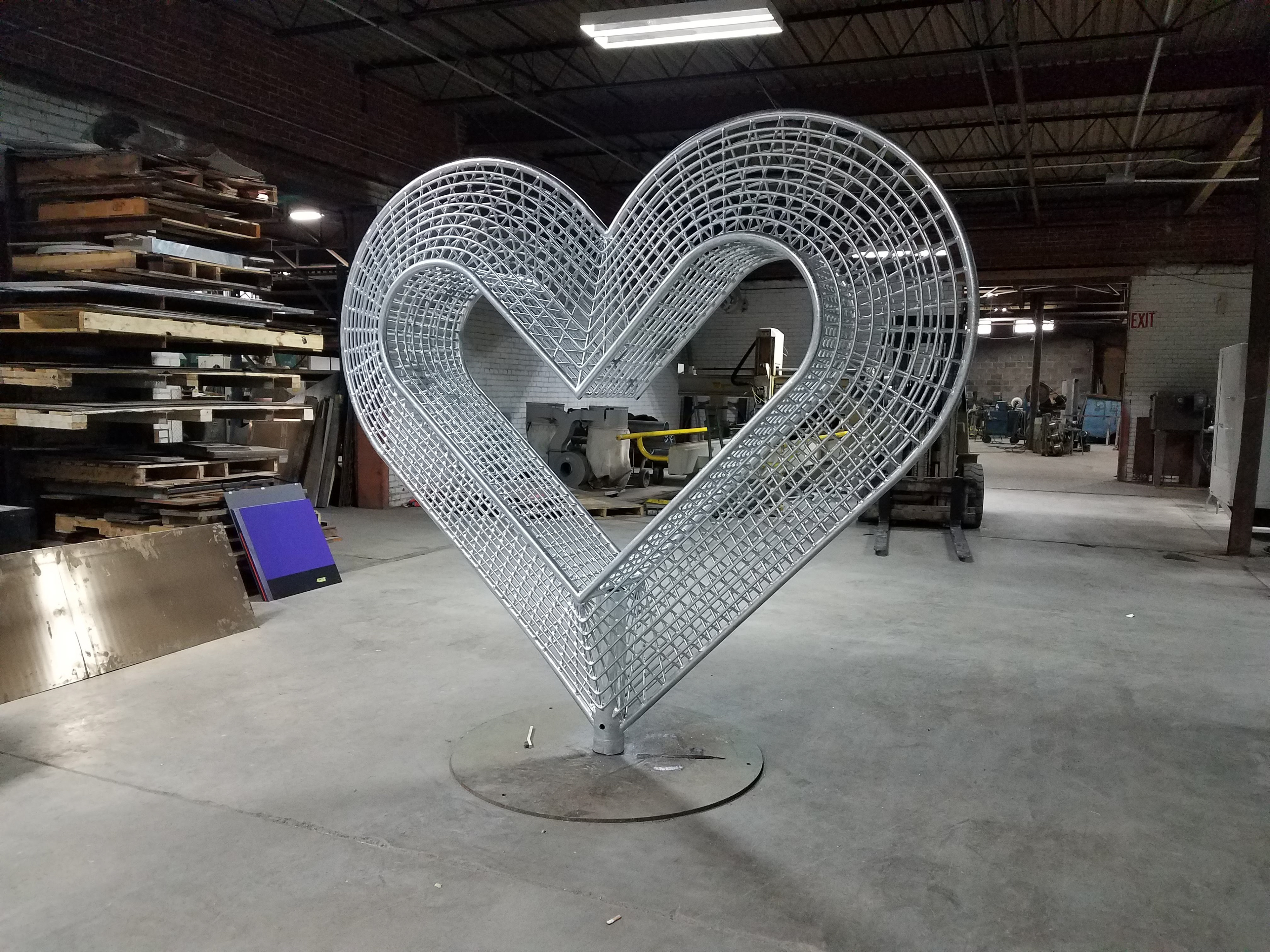 Ultimately, we were able to all pitch in to complete this project in one month! The heart lives in Downtown Burlington where locals and visitors purchase customized engraved locks that we personally etch. It's also becoming a popular spot for graduation photos, which brings me a bit of joy whenever I pass by.